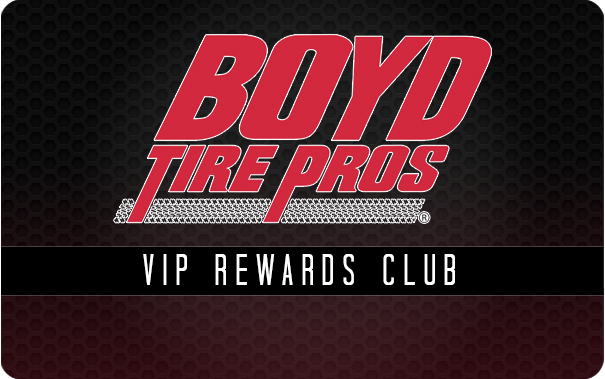 WHY JOIN?
$20 OFF 1st Visit
$10 OFF 2nd Visit
FREE Brake Inspection
Free Alignment Check
PROMOTIONS
Hankook 2017 Great Winter Rebate
Oct 9, 2017 - Dec 31, 2017
BRIDGESTONE BLIZZAK $70 Instant Rebate
Nov 16, 2017 - Dec 17, 2017
To become a Boyd Tire Pros Rewards Card Member, simply fill out the form on this page and we will send you a personalized Rewards Card. In addition to accruing points on every purchases on your card, Rewards Card Members also receive bonus offers reserved only for Rewards Card Members (see activation bonus).
click here to see program details

Network © 2017